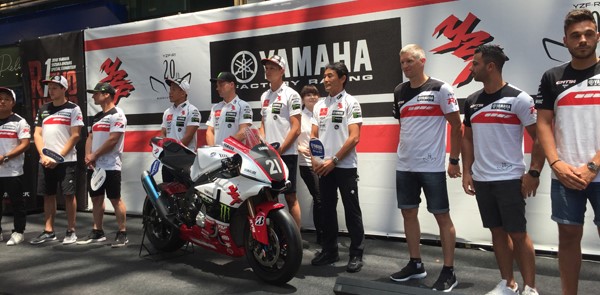 FIM World Endurance Championship (EWC) 2017-18 season final round, Suzuka 8 hours, will be coming up this weekend at Suzuka circuit, Japan.

For Suzuka 8 hours pre-racing event, Yamaha Suzuka 8Hours Fan Meeting was taking place in Tokyo.
RK chain equipped team, Yamaha Austria Racing Team (YART) was at the event and doing a promotion for RK products.