Today Marc Marquez scored a hard-fought second place at a sunny Red Bull Ring, sharing the podium with race-winner Jorge Lorenzo and third-place rider Andrea Dovizioso.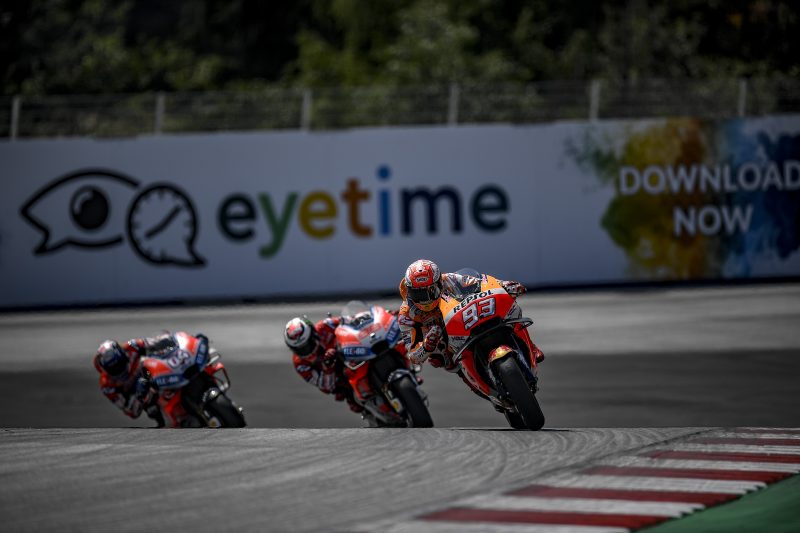 Marc ultimately missed the win by only 0.130", and definitely not for lack of trying. After taking the lead on the second lap, he tried to pull a gap at the front, but Lorenzo and Dovizioso closely chased him for most of the race. An inevitable battle was looming.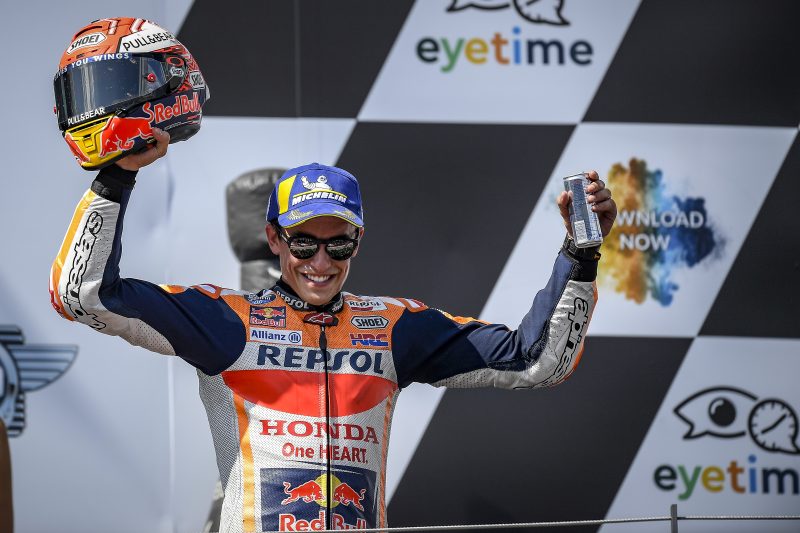 It began on lap 19 and had all of the 92,955 spectators on the edges of their seats until the last lap. At that point, it was duel between the two fellow countrymen, as Dovizioso had fallen slightly behind.
Although he still has yet to tame the Red Bull Ring, Marc leaves the track with an increased advantage in the points standings (+59 over Valentino Rossi) and the enjoyment he always feels after having given it his all in a race battle.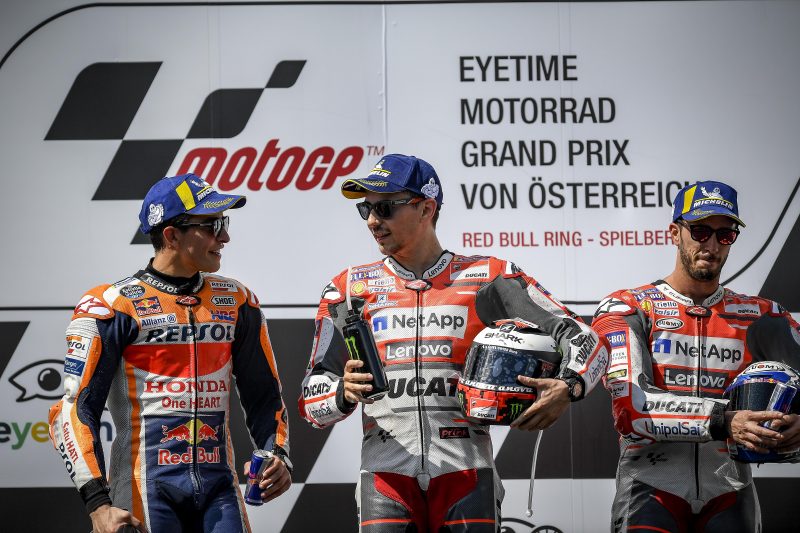 Dani Pedrosa also made some good overtakes today that allowed him to cross the finish line in seventh place, despite a mishap soon after the start having dropped him from a ninth-place grid spot to 14th at the end of the first lap.
The Repsol Honda Team is now leading the Team standings, Honda the Constructor and Marc Marquez the Rider Standings.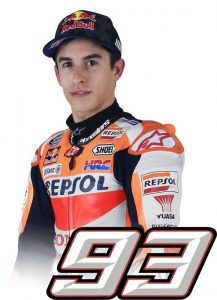 Marc Marquez
"Today I enjoyed the race a lot because I finished second but really gave it everything. In Brno I didn't have enough confidence, while here, I tried. I started to push hard from the beginning as I had chosen the hard rear tyre with the target of trying to open a gap early on, because I knew that Dovi and Lorenzo would be very fast at the end of the race, when the tyres dropped. That was our strategy today and for a short while I believed I would be able to carry it out, but soon they caught me again. It was a great battle. I tried to defend, to change my lines, but it was impossible. This is a track where they're very strong, especially on the straights. In these situations we try to manage at our best, and we also have our very competitive points; we were very strong on braking and entering the corners. For sure we will use those strengths and have our say at other tracks. So far we've always been right there, always on the podium, and that's the most important thing. We lost only five points on Lorenzo and gained more on Valentino, who's second in the standings. We're happy with this result; we've done a great job here."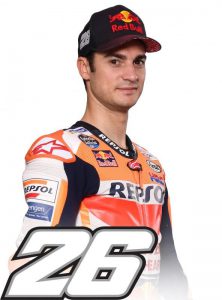 Dani Pedrosa
"After the start, turn one was a bit messy but okay, but after a couple of corners, something happened with Smith, Rossi, Zarco, and I don't know who else, and I went off the track, losing five or six positions. I found myself very far back in the pack. As usual, in the beginning I also struggled with the feeling and grip, so it took me some time before I was able to get into a good enough rhythm. When I felt more comfortable, I started making some passes, and the situation became better and better. This is something we need to solve because by the time I start to be fast, the race is gone."