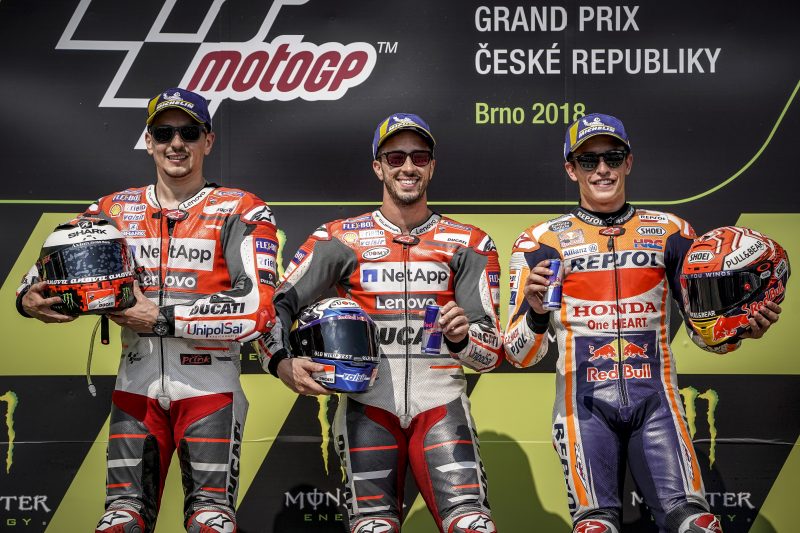 (article & photo from motogp.hondaracingcorporation)
At the Czech GP, Marc Marquez celebrated from the third step of the podium the special milestone of 100 MotoGP races, showing once again the reasons behind the impressive numbers of his still relatively short Premier Class career.
His 71st MotoGP podium out of 100 starts (71%) was the best result the young Spaniard could achieve today, so after sticking with Lorenzo and eventual winner Dovizioso until the last lap of the race, he ultimately settled for third. At the same time, he achieved his weekend goal of extending his Championship lead at a track where he did not feel totally comfortable. He arrived in the Czech Republic with a 46-point advantage on Valentino Rossi and left with +49.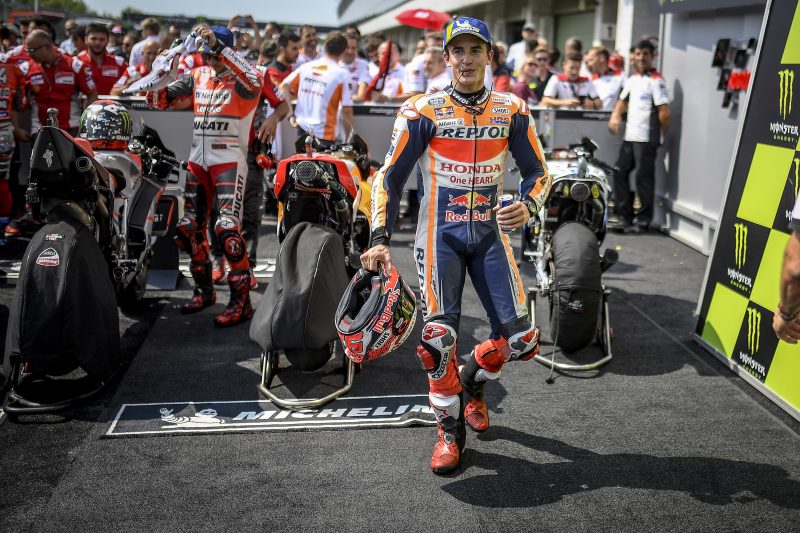 The other statistics related to his special 100th MotoGP milestone are 40 wins (40%), 68 Pole positions (68%), and 42 race-fastest-laps (42%).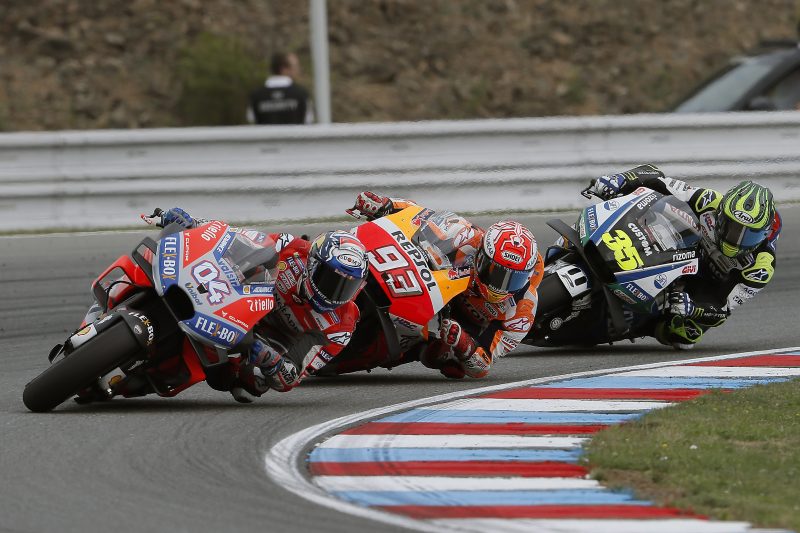 Teammate Dani Pedrosa, who started from 10th on the grid, continued to struggle in corner exits; only at the end of the race was he able to recover two positions and cross the finish line in eighth place.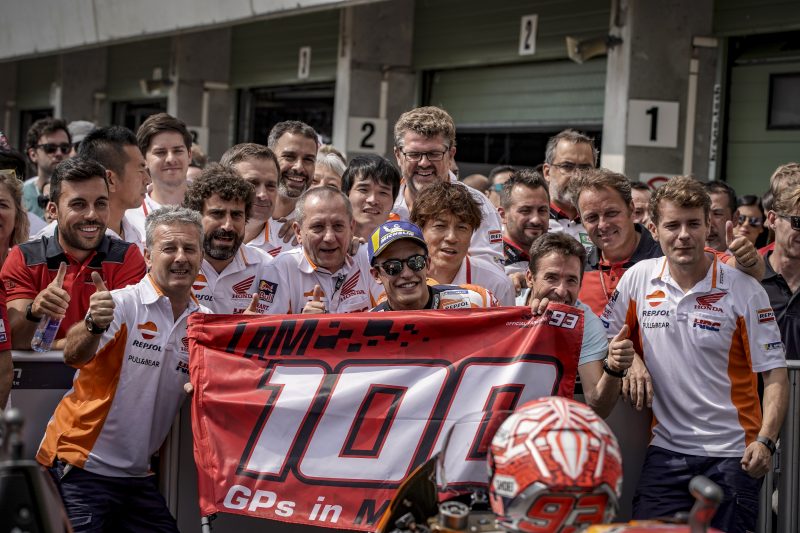 Tomorrow, the Repsol Honda Team will remain at Brno for a one-day post-race test before moving on to Austria for next Sunday's Grand Prix von Österreich at the Red Bull Ring Circuit.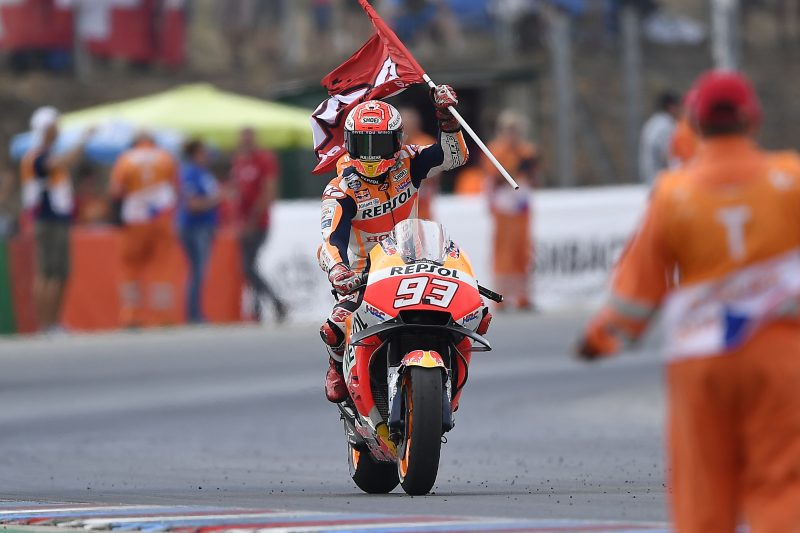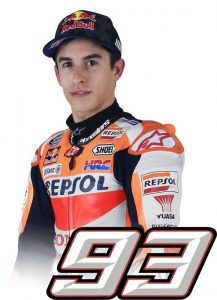 Marc Marquez
"Our target for the weekend was to extend our lead in the Championship, and we achieved that. We arrived here with a 46-point edge, and we leave with 49, which is very good. Already yesterday I was expecting that Lorenzo and Dovi would be the strongest opponents, maybe with Valentino, and they were all there today. I was ready to fight as well, but honestly it was difficult to fight against the two Ducatisti as they had strong acceleration and braking stability. I tried but it wasn't possible, so we took this positive third place. Today was my 100th race in MotoGP, and I used the experience that comes with that; if it had been my second or third MotoGP race, I probably would have tried for the win and either got it or crashed, but it was the 100th and I used wisdom. Third is my worst useable result this year, and I'm happy with it because we finished very close to the top at a track where we often struggle. I'm confident, as better tracks for us will come."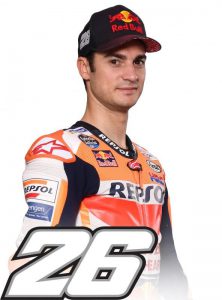 Dani Pedrosa
"I wasn't comfortable on the bike and I wasn't able to exit fast from the corners, so I was trying to recover in the entries. I was doing kind of an elastic effect. Just at the end, when the other riders' tyres dropped and they couldn't be so effective on acceleration, I was able to make a couple of passes. It's not easy to ride that way, but tomorrow we have a test here and I hope we can work to be able to be faster on acceleration."