Masterful Marquez takes first Thai win; Pedrosa crashes out after a strong performance

It was another master-class race for Championship leader Marc Marquez, who took the first MotoGP win ever in Thailand in front of a cheering, enthusiast crowd of more than 100.000 spectators. Marc's seventh victory of the season is also the 68th of his career, putting him equal with Jorge Lorenzo as the fifth-most winning rider across all classes. It was a hat-track weekend for the Spaniard, who earned pole position, set the lap record and earned the victory.
Marc's win came down to the last corner of the last lap, thanks to a thrilling battle with title contender Andrea Dovizioso. The points scenario makes the next round, the Grand Prix of Japan, the first match point for the MotoGP Title.
On the other side of the garage, a crash at turn five on lap 18 was a true shame for Dani Pedrosa, as it ended what until then had been his best race of the season; Pedrosa was charging forward from the back, with hopes of launching himself into the podium battle.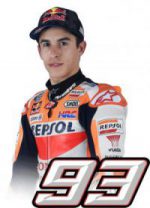 "Of course I'm very, very happy today because it's the first time I've beaten Dovi in this way. We were very equal, and my strategy was to try and attack in order to open a gap and avoid having it come down to the last lap.
But Dovi had a very good pace and I was struggling with the front tyre, so I wasn't able. Instead, I just tried to manage the tyres and stick to him. Honestly, I wasn't so confident going into the final lap because I've lost many head-to-head finishes with him in the past. But this time, we swapped roles—I used Dovi's style and Dovi used Marquez's style!—and that worked to overtake him on the corner exit.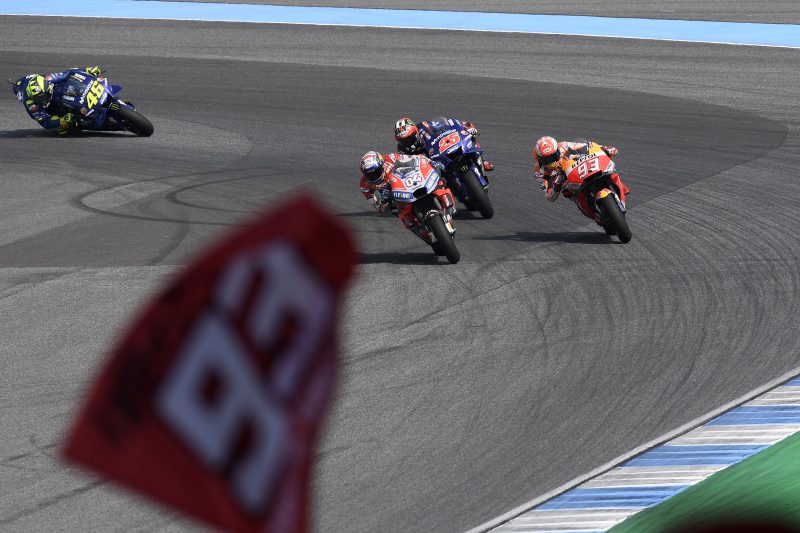 It was a great feeling to race in front of all the Thai fans, who cheered and supported all of us riders equally, really enjoying the sport and making me feel good over the whole weekend. I'm really thankful to them. Now the first match ball will be in Japan, which is the most important race for Honda as it's their only home Grand Prix. Of course we'll try our best there, but if it's not possible, the main target is still to achieve the title at some point."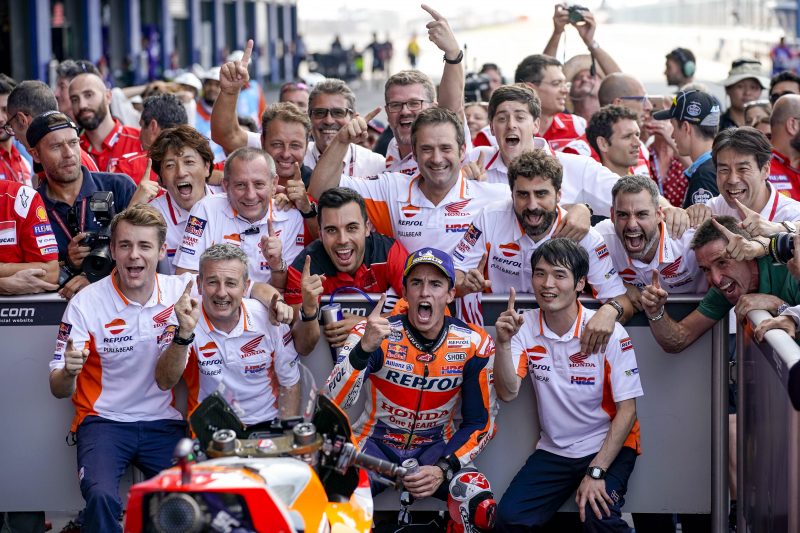 "Of course I'm very, very happy today because it's the first time I've beaten Dovi in this way. We were very equal, and my strategy was to try and attack in order to open a gap and avoid having it come down to the last lap. But Dovi had a very good pace and I was struggling with the front tyre, so I wasn't able. Instead, I just tried to manage the tyres and stick to him. Honestly, I wasn't so confident going into the final lap because I've lost many head-to-head finishes with him in the past. But this time, we swapped roles—I used Dovi's style and Dovi used Marquez's style!—and that worked to overtake him on the corner exit. It was a great feeling to race in front of all the Thai fans, who cheered and supported all of us riders equally, really enjoying the sport and making me feel good over the whole weekend. I'm really thankful to them. Now the first match ball will be in Japan, which is the most important race for Honda as it's their only home Grand Prix. Of course we'll try our best there, but if it's not possible, the main target is still to achieve the title at some point."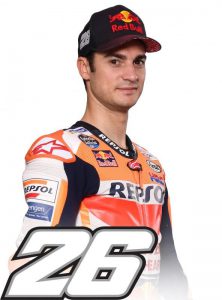 "Today's result was a very disappointing one as we had a real chance to fight for the podium. I lost the front when I was pushing hard and getting closer to the front. I hit a bump and couldn't save it. The crucial moment was the start, as first I had an issue with the clutch and soon after that, Miller took the inside into the corner too fast and pushed us both wide so that we lost ground. As we had all been forced to use the hard rear, I struggled to warm the tyres up over the first three laps, and I didn't have good grip. It took a while to get into a fast rhythm. The positive thing is that we had a strong race after that, catching the front group. We had a good chance but we didn't make it. Hopefully the next race will be better."