2021 MotoGP (Round 1)
Do you know, most of the top ranking motoGP rider's machine are powered with RK chain?
From the big name of Marc Marquez to Thomas Luthi, we work hard to ensure every victories for our riders.
Truly ~ Being The Best Is a Commitment
RK Admin10
| Pos | Rider | Machine | Nation | Chain Brand |
| --- | --- | --- | --- | --- |
| 1 | Maverick Vinales | YAMAHA | SPA | Other |
| 2 | Johann Zarco | DUCATI | FRA | Other |
| 3 | Francesco Bagnaia | DUCATI | ITA | Other |
| 4 | Joan Mir | SUZUKI | SPA | Other |
| 5 | Fabio Quartararo | YAMAHA | FRA | Other |
| 8 | Pol Espargaro | HONDA | SPA | RK |
| 11 | Stefan Bradl | HONDA | GER | RK |
| 13 | Miguel Oliveira | KTM | POR | RK |
| 14 | Brad Binder | KTM | RSA | RK |
| 17 | Iker Lecuona | KTM | SPA | RK |
| 18 | Franco Morbidelli | YAMAHA | ITA | RK |
2020 myWorld Austrian Grand Prix Round 5 MOTOGP , MOTO2 and MOTO3 results
taman-trafik-pertama-seberang-perai-lokasi-pendidikan-keselamatan-jalan-raya-kanak-kanak
Taman yang dirancang sejak tahun 2020 dengan nilai RM83,350 dirasmikan oleh Y.A.B. Tuan Chow Kon Yeow di sini sebentar tadi.
Menurut beliau, projek Taman Trafik pertama berkaitan dibentangkan dalam mesyuarat Lembaga Perbadanan Stadium Dan Kawasan Lapang Pulau Pinang (PSDKLPP) pada tahun 2020, dan sebulat suara telah memperoleh persetujuan semua Ahli Mesyuarat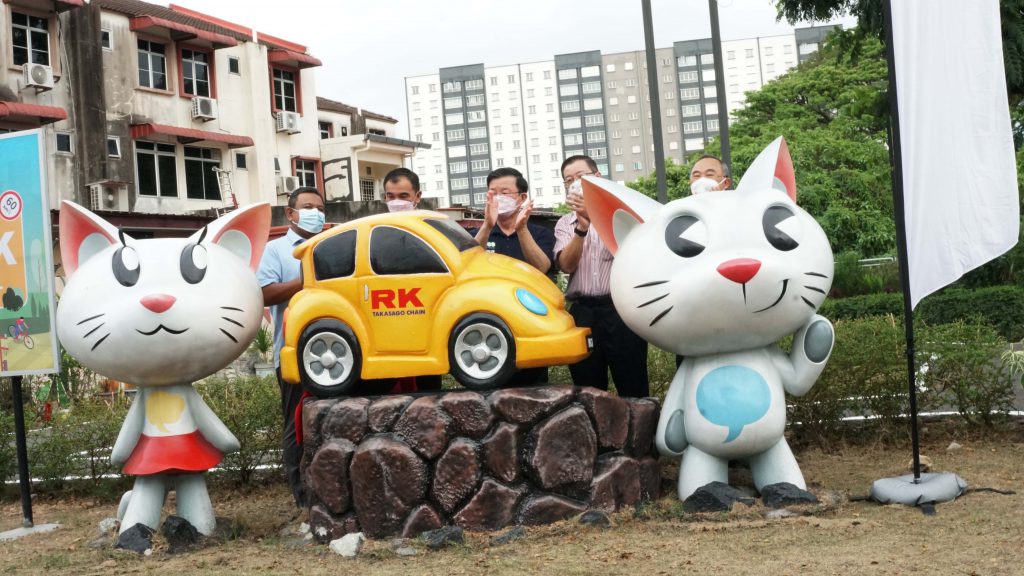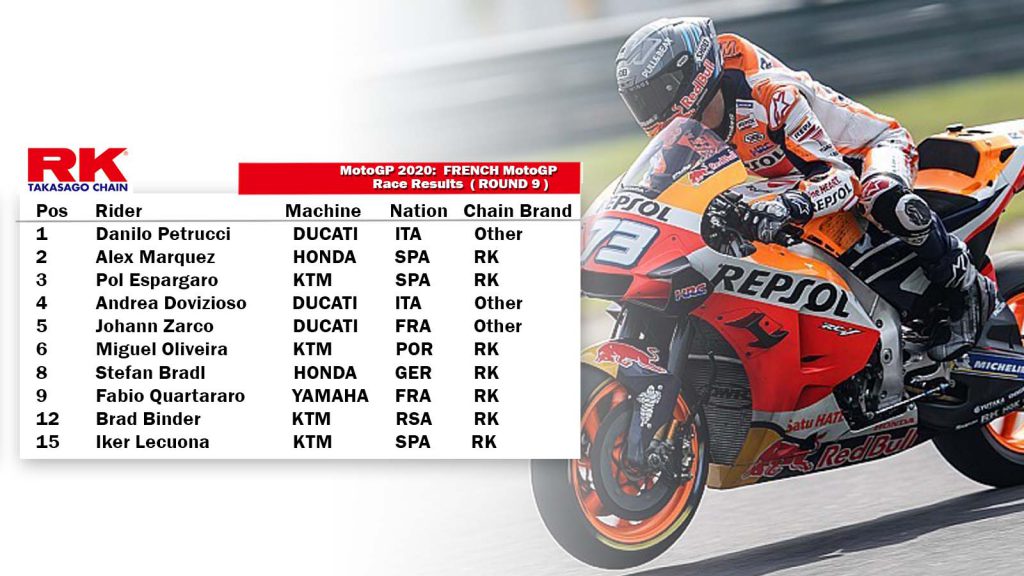 Alex Marquez: "I'm a two-time World Champion, I deserve to be at Repsol Honda"
Alex Marquez says he is willing and accepting of criticism about his 2020 MotoGP performances so far, but emphatically shuts down the suggestion he didn't deserve his Repsol Honda seat
RK support team Red Bull Ktm Factory
's rider,
RK support team Red Bull's rider, made the history for wining as a KTM MotoGP Class Team equipped with RK Racing Chain.
RK has been supporting Red Bull for class since the beginning. We are so proud of being the part of this historical moment.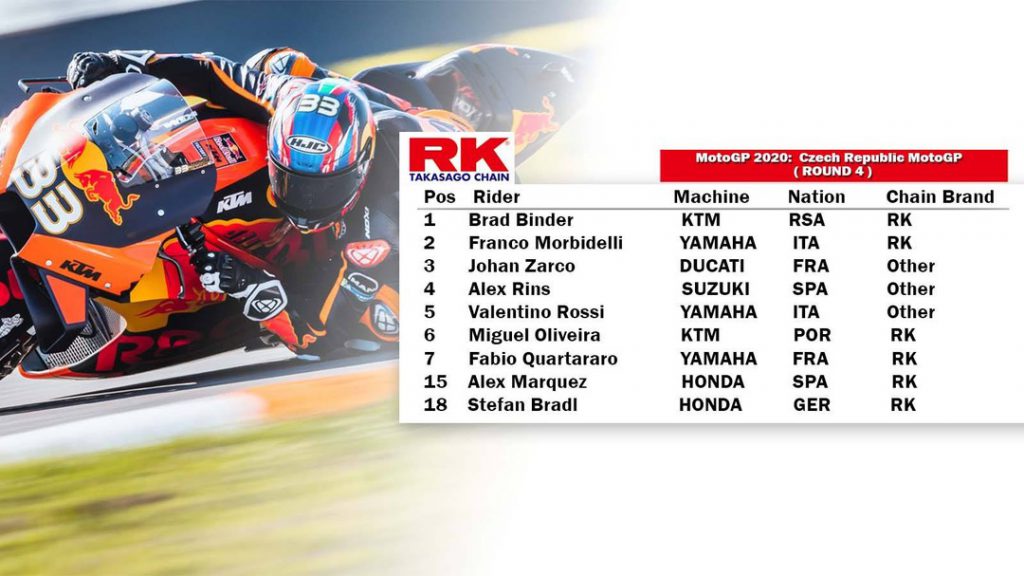 Semua pekerja di RKSA makan durian sampai puas hati! Durian Buffet !
Memanglah sedap makan durian dari blik pulau ni !
Mahu makan tak otai-otai? 
Sorry! Sudah habis makan!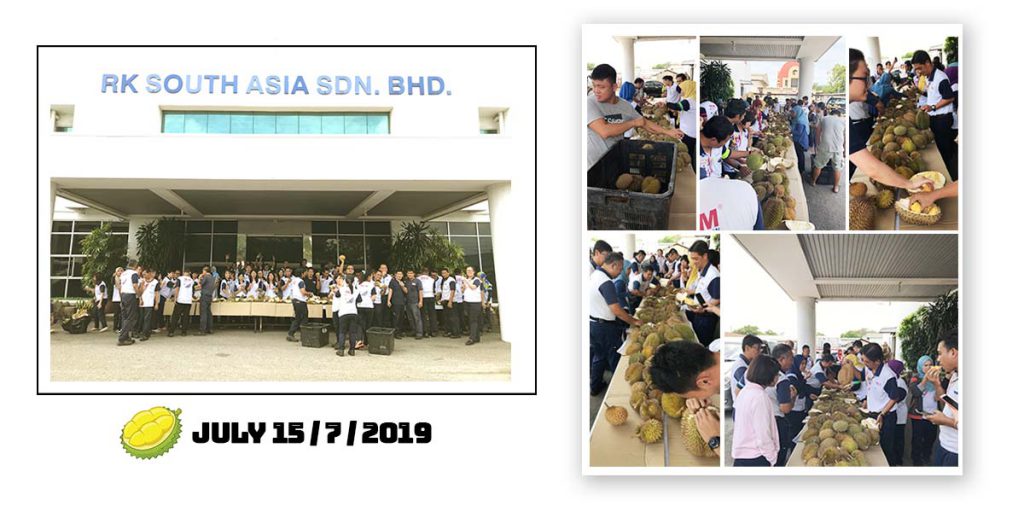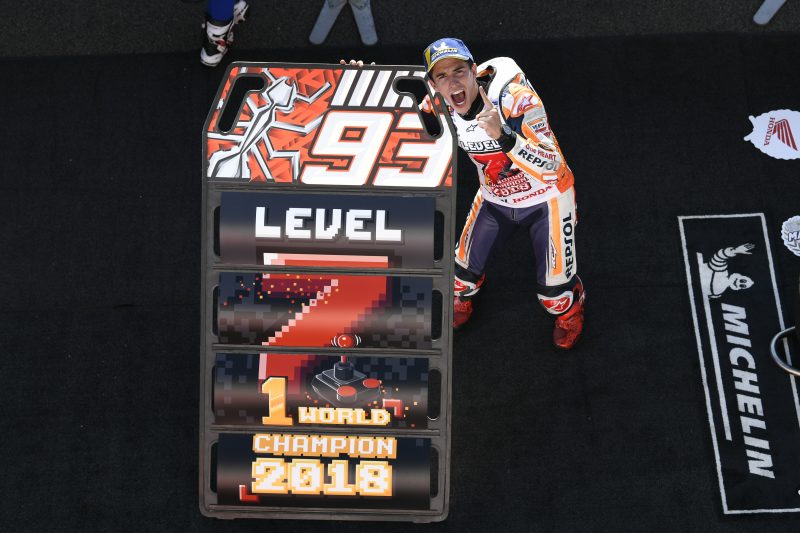 Marc Marquez is the 2018 MotoGP World Champion. #Level7 completed
Marc Marquez 2018 World Championship facts so far
– At the age of 25 years and 246 days, Marquez is the youngest rider of all time to reach the milestone of seven World Championships, taking the record from Mike Hailwood, who was 26 years and 140 days old when he won his seventh title, the 1966 350cc crown.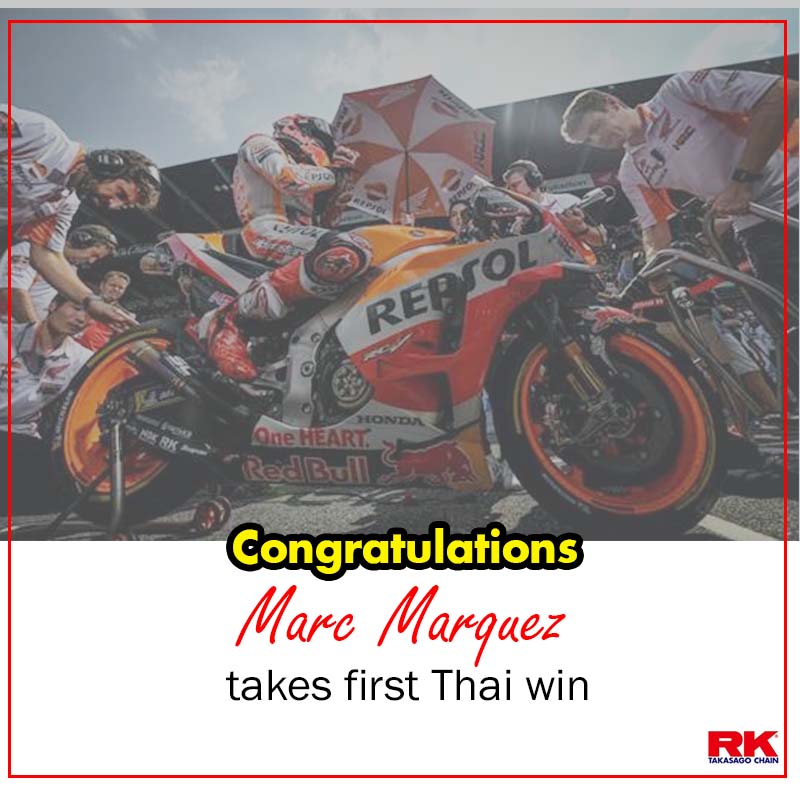 Masterful Marquez takes first Thai win; Pedrosa crashes out after a strong performance
It was another master-class race for Championship leader Marc Marquez, who took the first MotoGP win ever in Thailand in front of a cheering, enthusiast crowd of more than 100.000 spectators. Marc's seventh victory of the season is also the 68th of his career, putting him equal with Jorge Lorenzo as the fifth-most winning rider across all classes. It was a hat-trick weekend for the Spaniard, who earned pole position, set the lap record and earned the victory.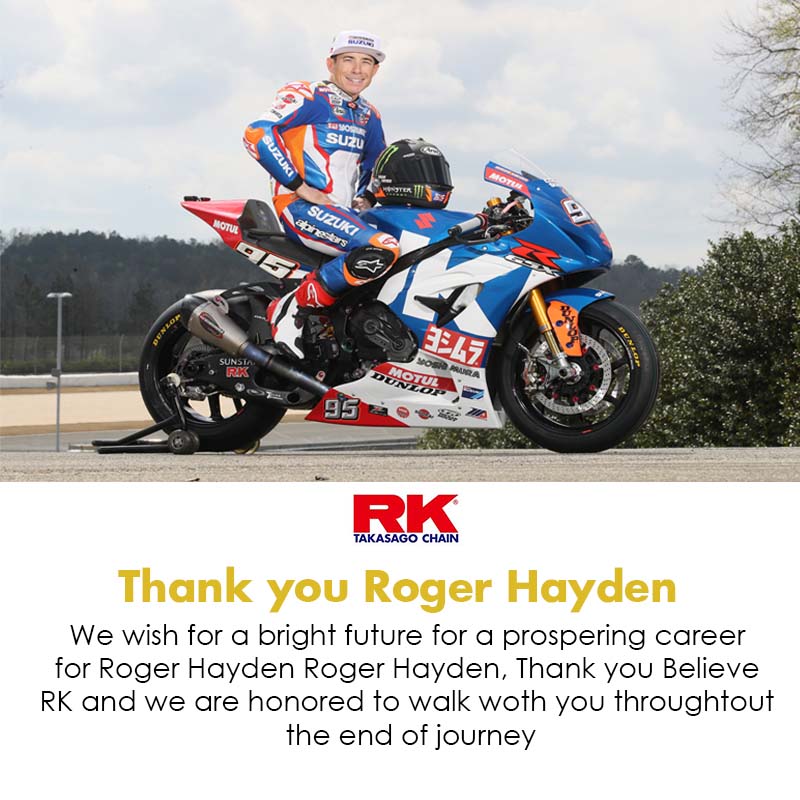 Yoshimura Suzuki's Roger Hayden Announces Retirement Former AMA Supersport Champion Calling It a Career After 20 Years as a Pro.
Roger Hayden, the Yoshimura Suzuki Factory Racing standout and former AMA Supersport Champion has announced his intention of retiring from professional racing at the end of this season. Hayden, the youngest of the world-famous Hayden brothers, has been a leading racer for nearly all of his 20 seasons as a professional. Suzuki and Hayden are exploring ways he might stay involved in the sport after this part of his career is completed.

Marc Marquez celebrates his 100th MotoGP race on Brno podium, Pedrosa in eighth place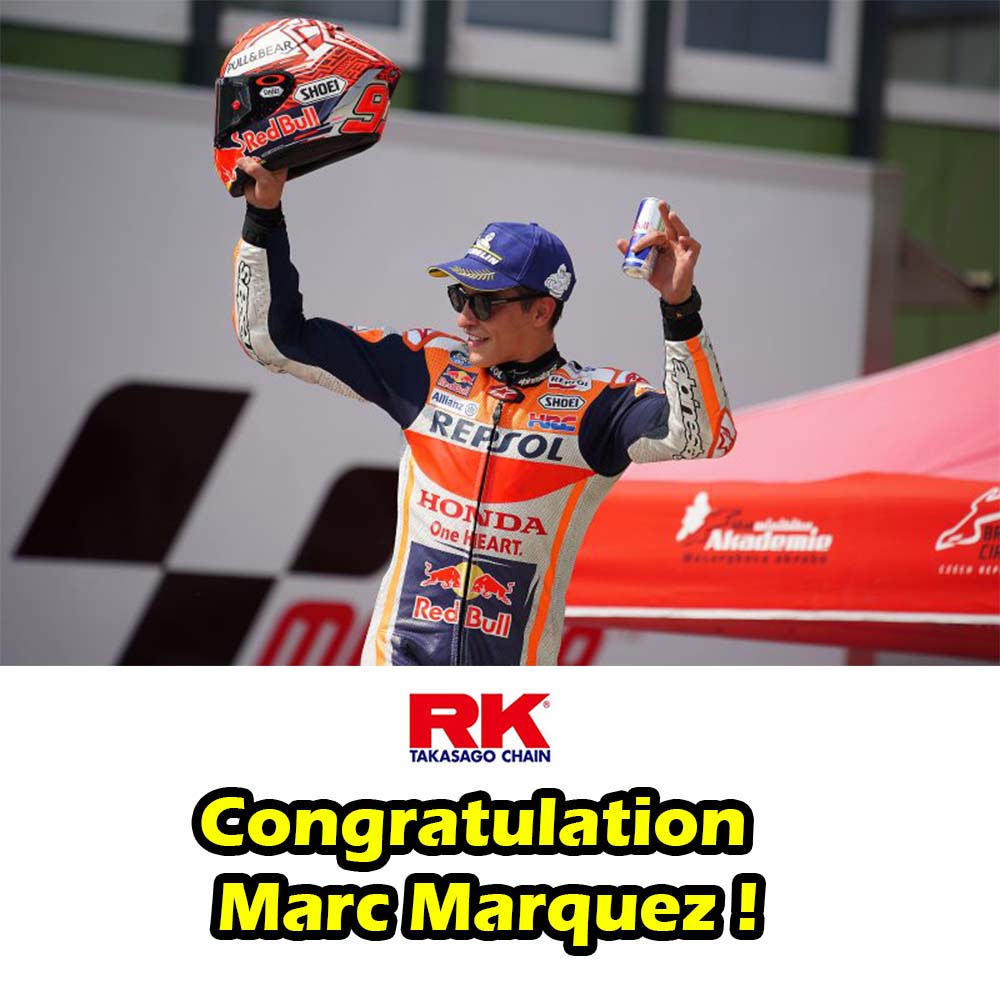 2017 FIM MotoGP™ Road Racing Final round, Spain Valencia GranPrix took place on 12th November.
Marc Marquez has won the world champion title (his fourth in the MotoGP class in five years) and also Repsol Honda won the "Triple Crown," the Constructor, Rider, and Team Championships by using RK Racing Chain.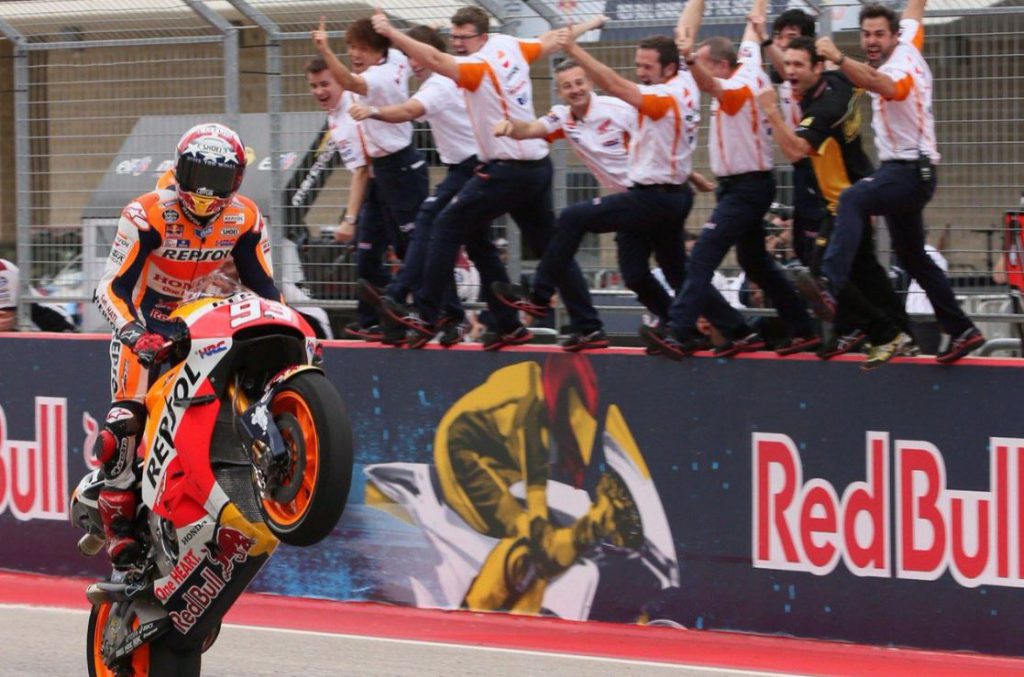 Repsol Honda Team heads to Brno with Marc Marquez reaching the 100 MotoGP race milestone
At the Czech GP, Marc Marquez celebrated from the third step of the podium the special milestone of 100 MotoGP races, showing once again the reasons behind the impressive numbers of his still relatively short Premier Class career.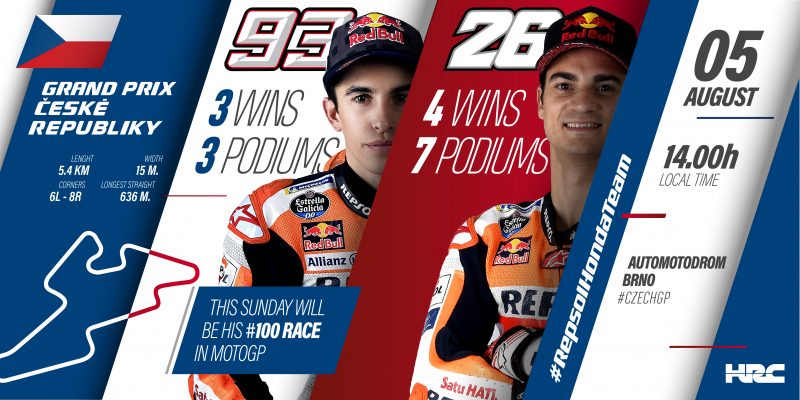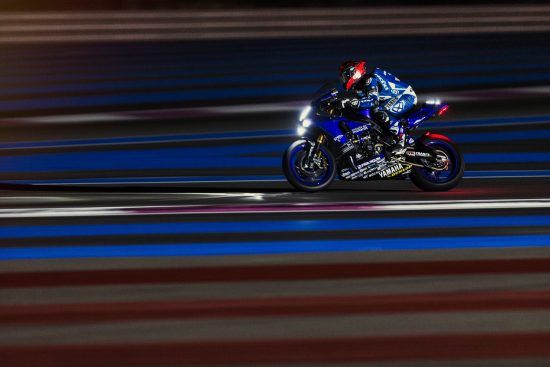 2017-2018 FIM Endurance World Championship (EWC)
2016-17 Season Champion, GMT94 Yamaha, finishes 1st place at Bold'or. 
Endurance World Championship (EWC) 2017-18 season started with 24 hours endurance race at Bold'or, France on 16th-17th September, 2017. 
2016-17 season champion, GMT94 Yamaha, continues excellent performance. 
After 24 hours harsh riding condition, GMT94 Yamaha finishes 1st place with RK chain equipped.
Our Product Featuring In USA dealer magazine "Parts Magazine".
The Ultimate endurance test comprised a dual-sport endurance journey that spanned two continents, two lithuanian riders, Linas Mockevicius and Asta Dovydenaite , embarked on an 18951- mile adventure that started in the jungles of columbia and ended in Vancouver, Canada.

Both riders were each given one GXW chain to be installed on their bikes, a 2016 BMW F800  GS Adventure and a 2008 BMW F650GS. These two GXW chains had to endure and work as designed throughout the entire trip, which meant they would have to perform through the hostile environment of rugged jungles, traverse rivers, cross deserts, endure salt flats, survive mud and with stand hundreds of miles of high speed highway use.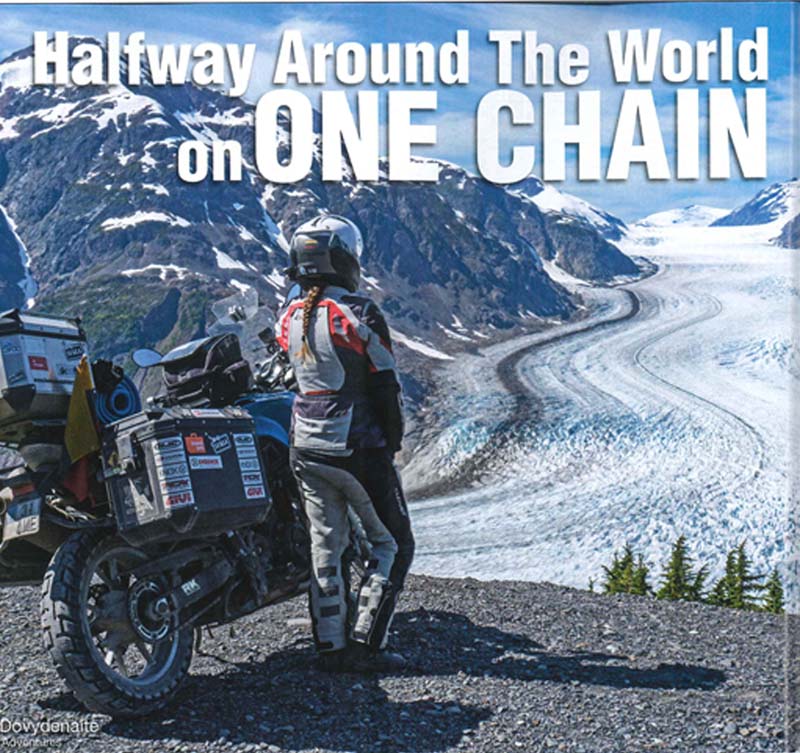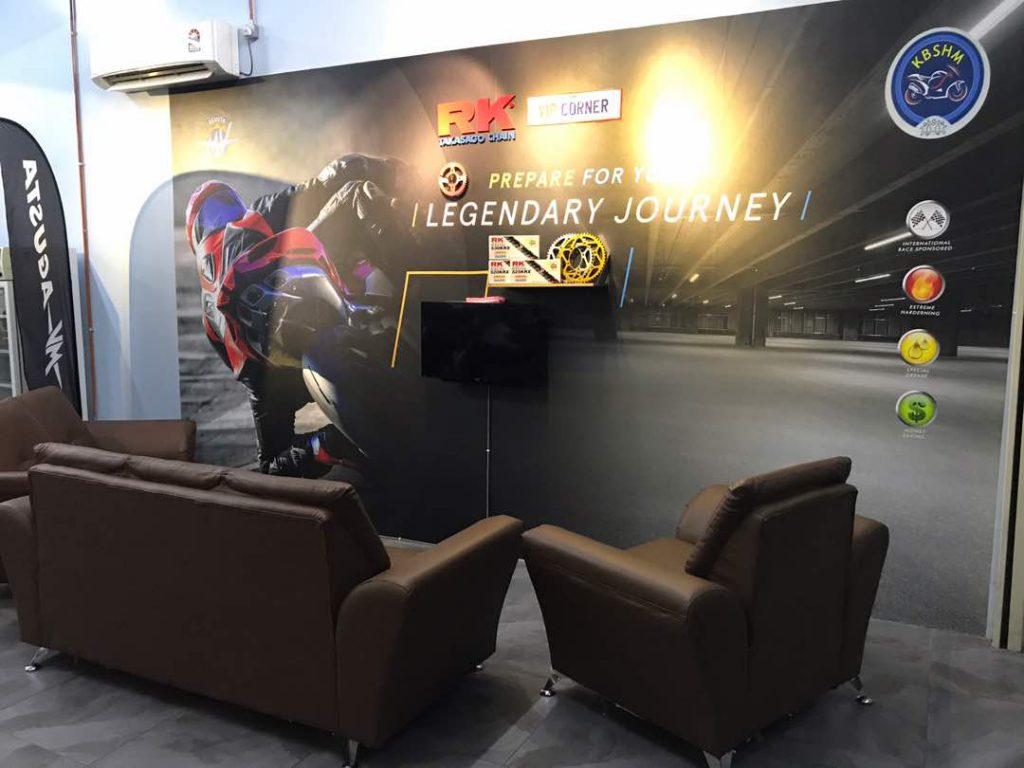 RK Coner Penang (Butterworth )
➡ Experience the best hospitality available in town and check out Our new RK corner at
➡KB SOON HUAT SUPERBIKE & ACCE. CENTER
-P94,96 & 98,LORONG MERBAU JAYA 1,TAMAN SERI MEMBAU,13800 BUTTERWORTH,PENANG. Malaysia