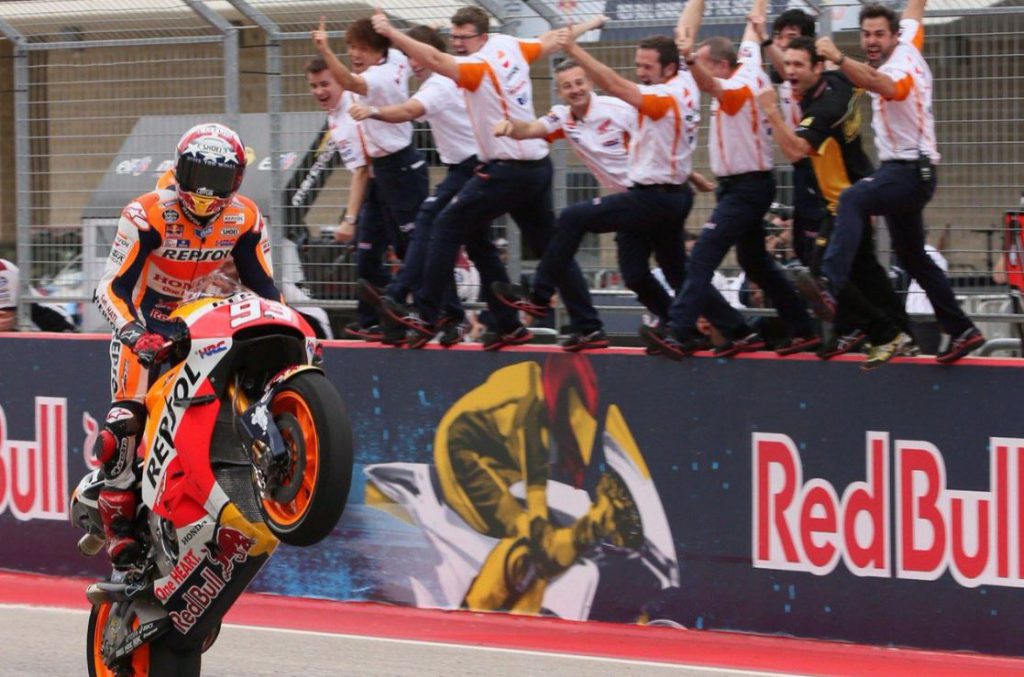 2017 FIM MotoGP™ Road Racing Final round, Spain Valencia GranPrix took place on 12th November.
Marc Marquez has won the world champion title (his fourth in the MotoGP class in five years) and also Repsol Honda won the "Triple Crown," the Constructor, Rider, and Team Championships by using RK Racing Chain.
2017-2018 FIM Endurance World Championship (EWC)
2016-17 Season Champion, GMT94 Yamaha, finishes 1st place at Bold'or. 
Endurance World Championship (EWC) 2017-18 season started with 24 hours endurance race at Bold'or, France on 16th-17th September, 2017. 
2016-17 season champion, GMT94 Yamaha, continues excellent performance. 
After 24 hours harsh riding condition, GMT94 Yamaha finishes 1st place with RK chain equipped.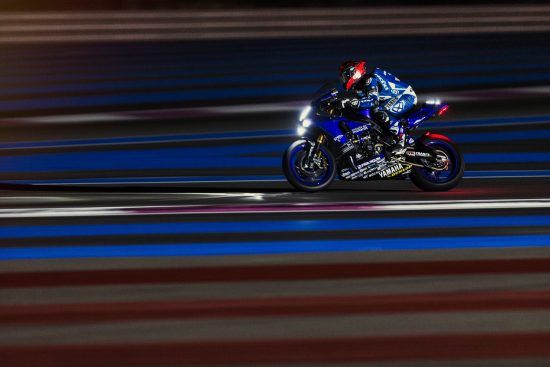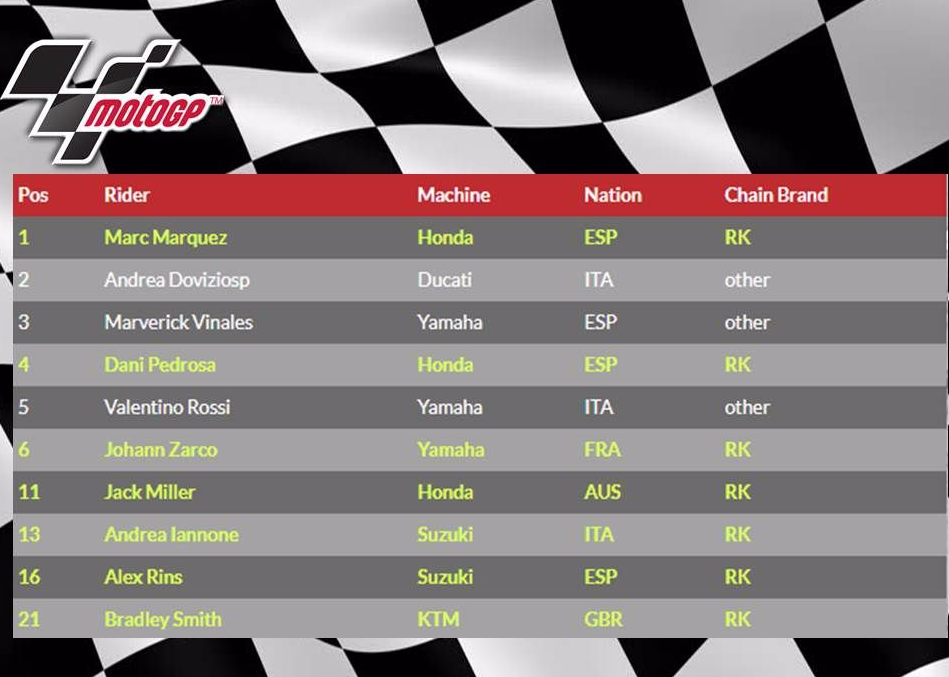 Do you know, most of the top ranking motoGP rider's machine are powered with RK chain?
From the big name of Marc Marquez to Bradley Smith, we work hard to ensure every victories for our riders.

Truly ~ Being The Best Is a Commitment